FAS35 0.5-liter GEAR W/COVER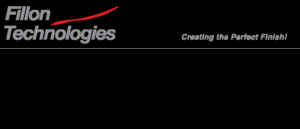 FAS VARIO Mixing Machines (gear with white protective shield)
FILLON is pleased to introduce a new generation of mixing lids for the FAS VARIO system. FAS35 lids will help reduce mistakes by improving pouring control.
New concept-pouring lever with pre-set 'pause' position makes dosing smaller increments of paint super-easy.

Innovative style patented paddle dispenses particles faster with test-proven results.

Fully compatible for today's low VOC solvent and waterborne paints.

Ergonomic 'soft locking' system and comfort grip handle for added comfort.

Includes adaptor for compatibility with all previous FAS version-mixing machines.
Dispensing paint is easier than ever before….I'll bet you feel lucky now!
Part # Description
BNBA1001/6
FAS35 quart/liter mixing lid
BNAA1001/6
FAS35 0.5-liter mixing lid
BNCA1001/6
FAS35 Gallon/3.5-liter mixing lid
(FAS35 lids are packed 6 per case)
Part #: FT.BNAA1005

Price and Units
Units: EACH
---
Customers Who Looked At This Item Also Looked At: