DOMINATOR BLACK TBL KIT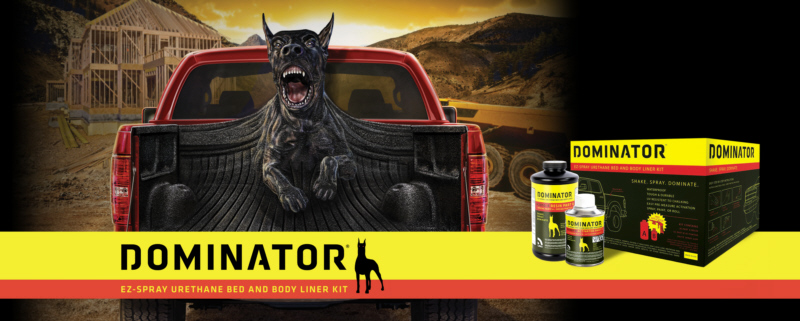 DOMINATOR™
NOTHING GETS THROUGH THE DOMINATOR. E-Z SPRAY URETHANE BED LINER KIT
· SHAKE, SPRAY, DOMINATE.
· WATERPROOF
· TOUGH & DURABLE
· UV RESISTANT TO CHALKING
· EASY PRE-MEASURE ACTIVATION
· SPRAY, PAINT OR ROLL
They says it's not about the size of the dog in the fight but the size of the fight in the dog. Bad news for the other dogs, Dominator has both.
The urethane based Dominator Truck Bed Liner features superior coverage, outstanding chalking resistance, and easy application with a tintable formula option. Dominator sets a new standard in resin technology for unmatched toughness, solvent resistance, and durablility.
Dominate the road or job site today by visiting: dominator.uschem.com
Part #: USC.2000-2

Price and Units
Units: KIT
---
Customers Who Looked At This Item Also Looked At: